Rocky Point
Our season is now closed for Rocky Point, the campsite remains open under different management. 
The mud flats are open, please be respectful.
A beautiful campsite located on Stave lake.  Rocky Point has waterfront and forest sites.  This is a motorized friendly campsite, meaning you can idle in and idle out of your campsite to access the forest service roads
Pack it in - Pack it out, Campers are expected to carry out their own garbage
Bring your own clean trip kit including hand sanitizer and toilet paper
Maximum 6 people per single site, 12 people per double site, includes kids and visitors
Rocky Point updates for summer 2023
2nd Beach is only accessible by foot during the camping season, no ATV, trucks or dirtbikes.  These is no parking to accommodate day users at 2nd Beach.
3rd Beach is open for foot traffic, ATV's and dirt bikes. No trucks or RV's.    3rd Beach users must vacate the area at 9:30pm, the gate is locked at 10pm and will not be opened.
No off road vehicle staging at Rocky Point - there is no room for this.  A staging area is available at Rock Creek campsite, located at 7km on the main road.
Due to overcrowding and safety concerns DAY USE may not be available at certain times including once the site is full and long weekends. Drive thru traffic will NOT be permitted.  If a campsite is available, you can use it for day use purposes, but the camping permit fee of $18 will apply.
Rocky Point campground has a $10 Visitor Fee, similar to other Recreation sites in the Chilliwack Forest District.  The Visitor Fee must be paid in cash and will apply to ANY vehicle in the Rocky Point Rec Site  (excluding paid overnight campers).  A limited number of visitors will be permitted in the campground,  once our max occupancy is reached, no more visitors will be permitted on-site
Rocky Point is 100% RESERVABLE,  this is to better hold users accountable for the unsustainable behaviors that have been historically specific to this area.  Gates are locked at 10pm and will remain closed until 8am, visitors are required to exit the site by 9:30.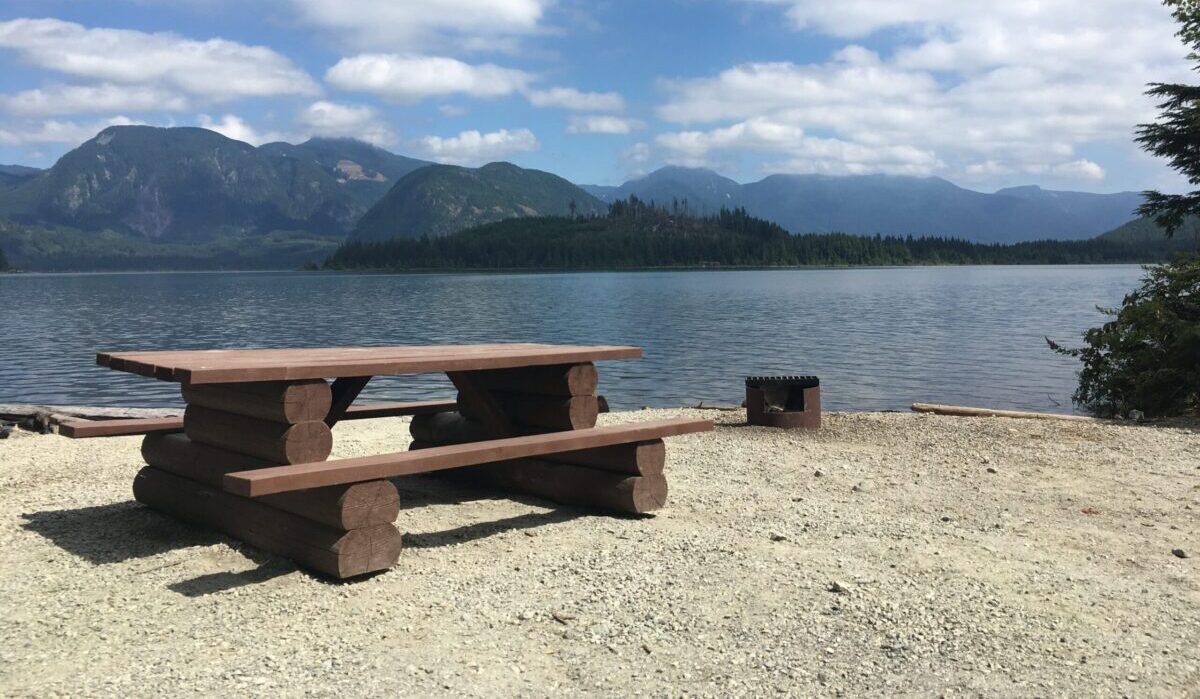 This is a remote site without services, there is no tap water, cell service, or garbage removal service.  YOU PACK IT IN - YOU PACK IT OUT.  We do not have up to date communications with Rocky Point in regards to whether there is first come first served site availability.
This is a CASH ONLY site and has on-site supervision.  All visitors are required to exit the site by 9:30 PM.  Gates are locked at 10:00 PM and will remain closed until 8:00 AM.
Quiet time is 10pm – 8am, no exceptions
See the map below and choose a site, you can click on site number for more information about the site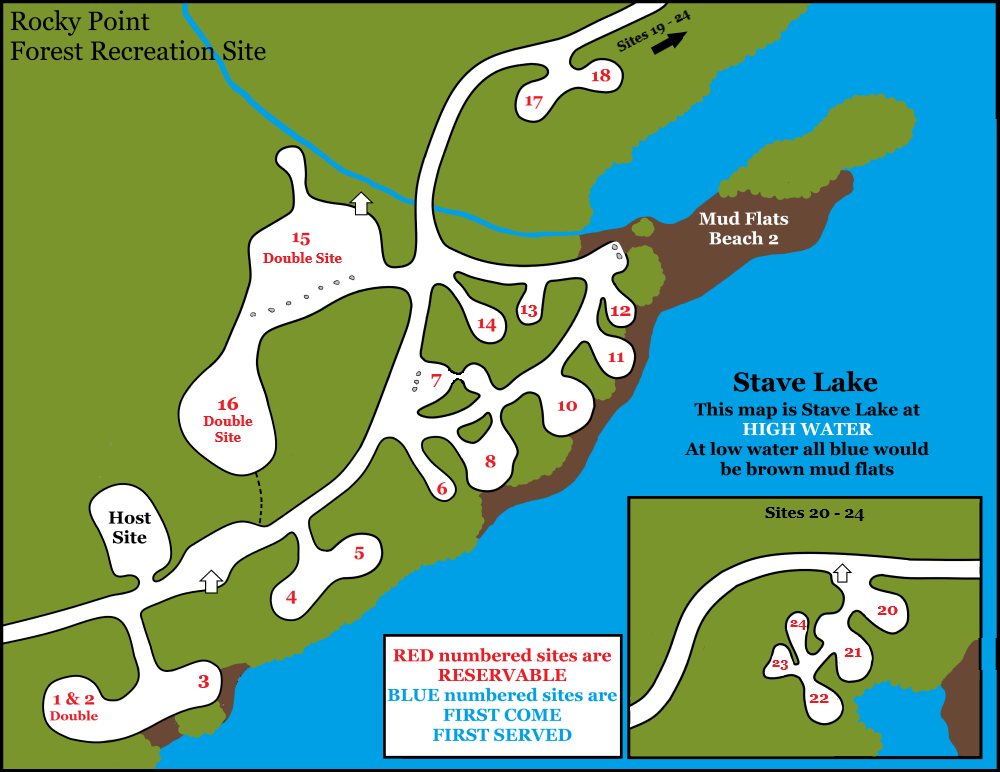 Site 1 & 2 Double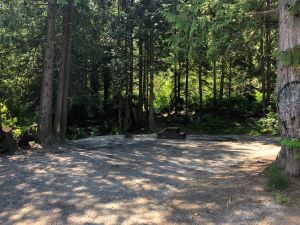 Site 1 & 2
Medium Double Site
Reservable
Site 4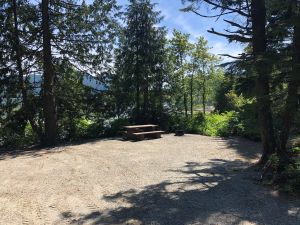 Site 5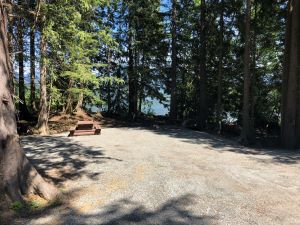 Site 6
Very Small Site
Reservable
Site 7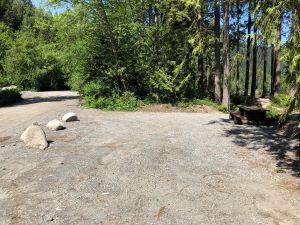 Site 8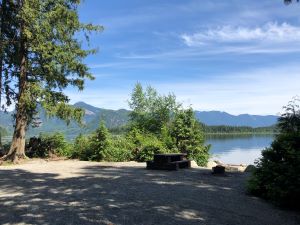 Site 9
Small Site
Temporarily Closed
Site 10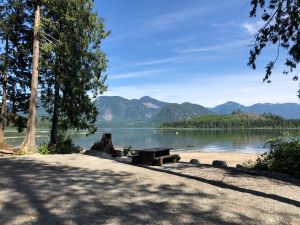 Site 11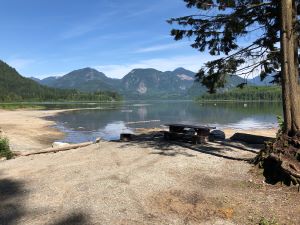 Site 12
Very Small Site
Reservable
Site 13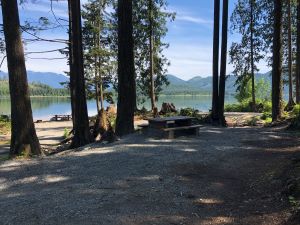 Site 14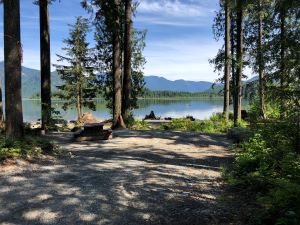 Site 15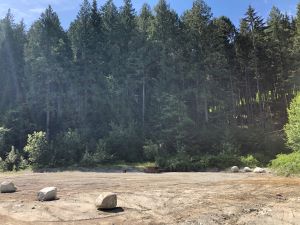 Large Double Site
Reservable
Site 20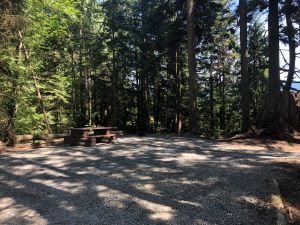 Site 21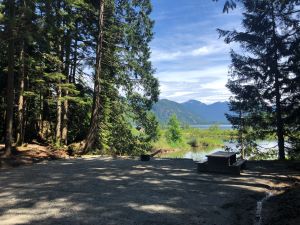 Site 22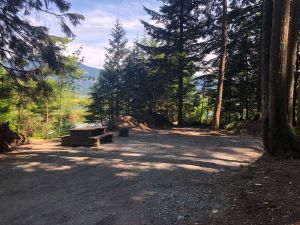 Site 23
Medium Site
Reservable
This site has a steep driveway
Site 24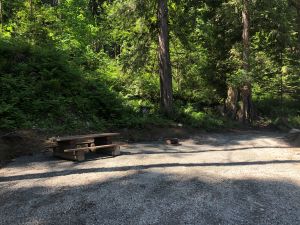 Driving Directions
From Highway 7, Mission area
Turn North onto 287 Street, which is west of Mission on Highway 7.  Follow 287 Street which changes into Wilson Street.
Continue on Wilson street, passing the Ruskin Dam, and at the next junction turn right onto Dewdney Trunk Road.  Just before the Stave Falls Dam turn left onto Burma Rd/Florence Lake Forest Service Road, which is a gravel road.
Rocky Point is located about 12 km or 15 minutes from where the road changes to gravel.  Travel North 12 km up Florence Lake Forest Service Road until you see a sign for Rocky Point on your right.